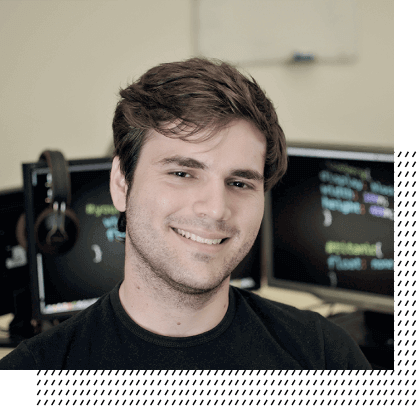 Matheus Costa
Senior Product Designer
Biography
I'm a Brazilian designer bridging the gap between Product Design and Software Development who's worked in-house and remotely on tons of different projects creating digital experiences for over 10 years across a variety of industries.
Education
Bachelor of Design Degree (2011 - 2014)
Universidade do Sagrado Coração (USC)
Languages
Portuguese: Native Speaker
English: Near Fluent
Spanish: Near Fluent
Capabilities
Product Design: Definition, research, user stories, use cases, flow charting, wireframing, prototyping, visual specification, asset creation, QA, and evaluation.
UI Patterns: Interactive design frameworks, interface patterns and dynamic content.
Design Tools: Figma, Invision, Photoshop, Balsamiq and Zeplin.
UI Coding: HTML, Pug, Jade, CSS, Sass, Stylus, JavaScript, jQuery, React & Vue.js.